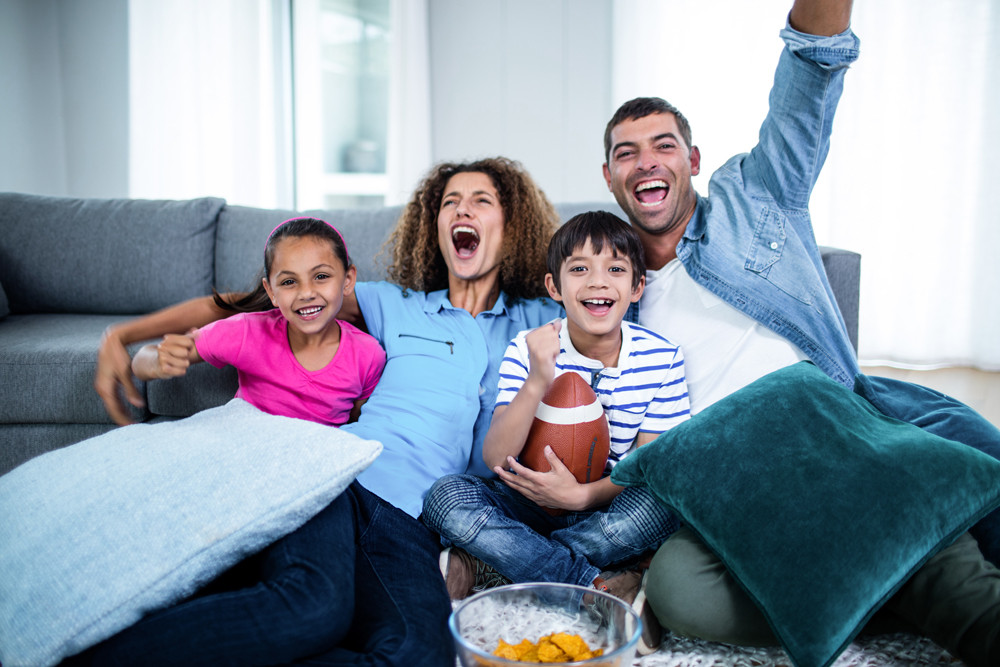 05 Oct

Ultimate at-home football watch party checklist

We're about one month into America's favorite season—football season!—and you can feel it in the air. Team colors are on trend, friendships are being tested, and beer is being poured. Gathering together to root your team (or against a rival) is the reason for the season. Hosting an at-home tailgate is always a fun way to get everyone together on game day. Here are some tips on how to be the host or hostess with the mostest:
Snacks & Drinks
Football games can be a stressful few hours and nothing combats stress like delicious snacks. Popcorn, chips, and pretzels all are great simple options. Want to get fancy? Go for a layered dip, fresh guacamole or ultimate nachos. For an evening game, consider firing up the grill for burgers, hot dogs, chicken or ribs. No matter what you serve, your guests (and their bellies) will thank you.
Games
While some people are going to be glued to the screen, while others may not be as fully committed. Offering friendly games such as cornhole, horseshoes or lawn darts will make your guests feel included in the fun without necessarily having to keep up the football fandom.
Seating
Avid watchers will find any spot to catch a view of the game, but you should still make sure everyone has a place to sit. Pro tip: You might also consider designating different areas for each team to avoid any heated cheering exchanges.
Team Decor
Dressing up your viewing area with team colors and logos sets the scene for game time. Streamers, coasters, plates, and tablecloths are easy ways to incorporate team spirit, which enhances the viewing experience and gets everyone amped.
Backup Plan
Don't want to plan or decorate? Leave it to us! Mizner Country Club's One Mile Bar and Grille is offering football menu specials to munch on while enjoying the game. All while under several flat screen TVs that are visible throughout the bar. Chow down on a Mizner take on game day classics like burgers, wings, and chili dogs. Or branch out with building your own pizza or enjoy a side of onion rings and carne asada fries.