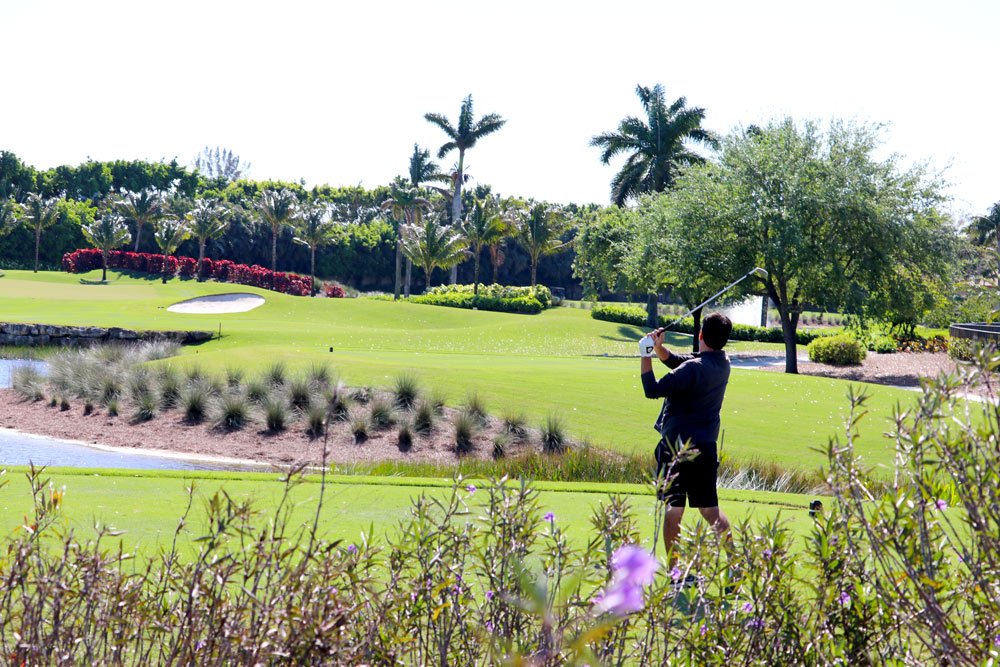 28 Jun

Getting Into The Swing of Things

A new generation of golfers has arrived! Gone are the days of golf being just an old man's sport. Today, they're better and younger than ever. In fact, 8 of the top 10 golfers in the world right now are under 30! We like to think we might even be grooming some future pros right here in our clinics. Mizner Country Club's golf programs have something for everyone, whether you're young or just young at heart.
Start Them Young: Mizner Junior Program
We're proud to be one of the few clubs to offer family tees on our course! The Mizner Junior Golf Club encourages kids to develop their passion and hone their skills in a sport that is as fun to play as it is challenging. In a day and age where technology dominates so many aspects of our lives, golf gives kids and teens a chance to get outside, practice personal discipline and responsibility, and spend quality time with friends and family. Kids clinics start at age 4, and are offered Wednesdays from 4:00 p.m. to 5:00 p.m. and Saturdays from 10:00 a.m. to 11:00 a.m.
All New Course
Our brand new 18-hole, par-72 private golf course has been completely redesigned by Kipp Schulties. The views are unbeatable; the new course features native foliage and wetlands, as well as lush greenery throughout. Strategically placed bunkers and lakes provide exciting challenges for more experienced players, while still maintaining playability for all skill levels. If you haven't been recently…you haven't been!   
Leagues, Weekly Tournaments and Year-round Clinics
Looking for a way to meet new people? Join your friends and neighbors for our weekly tournament play. Ladies play Tuesday mornings, and men play on Wednesdays. We also feature couples and foursome tournaments, and we host a variety of clinics for all skill levels, with expanded camps during the summer months.
Learn from Our Pros
If you want to brush up your swing, take advantage of all Mizner has to offer, including group and private instruction, video swing analysis and even custom club fittings. We're proud to have a gifted staff of Golf Pros here year-round, featuring seasoned PGA and LPGA professionals.
With a variety of league opportunities, year-round events, group play and incredible learning experiences, the golf community here at Mizner is exactly that: a community. Whether you're a lifetime lover of the sport or a new fan, we look forward to seeing you out on the greens!